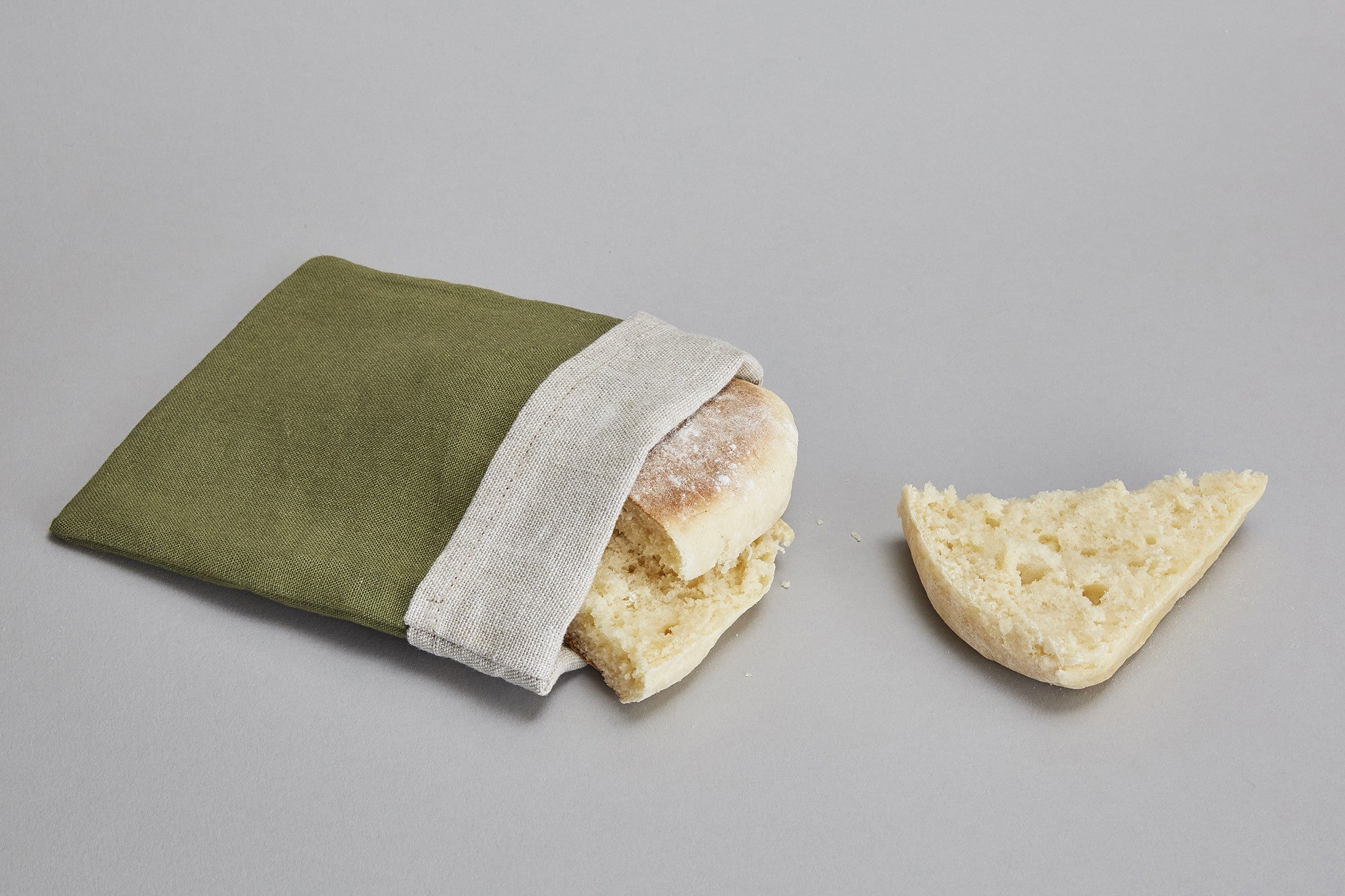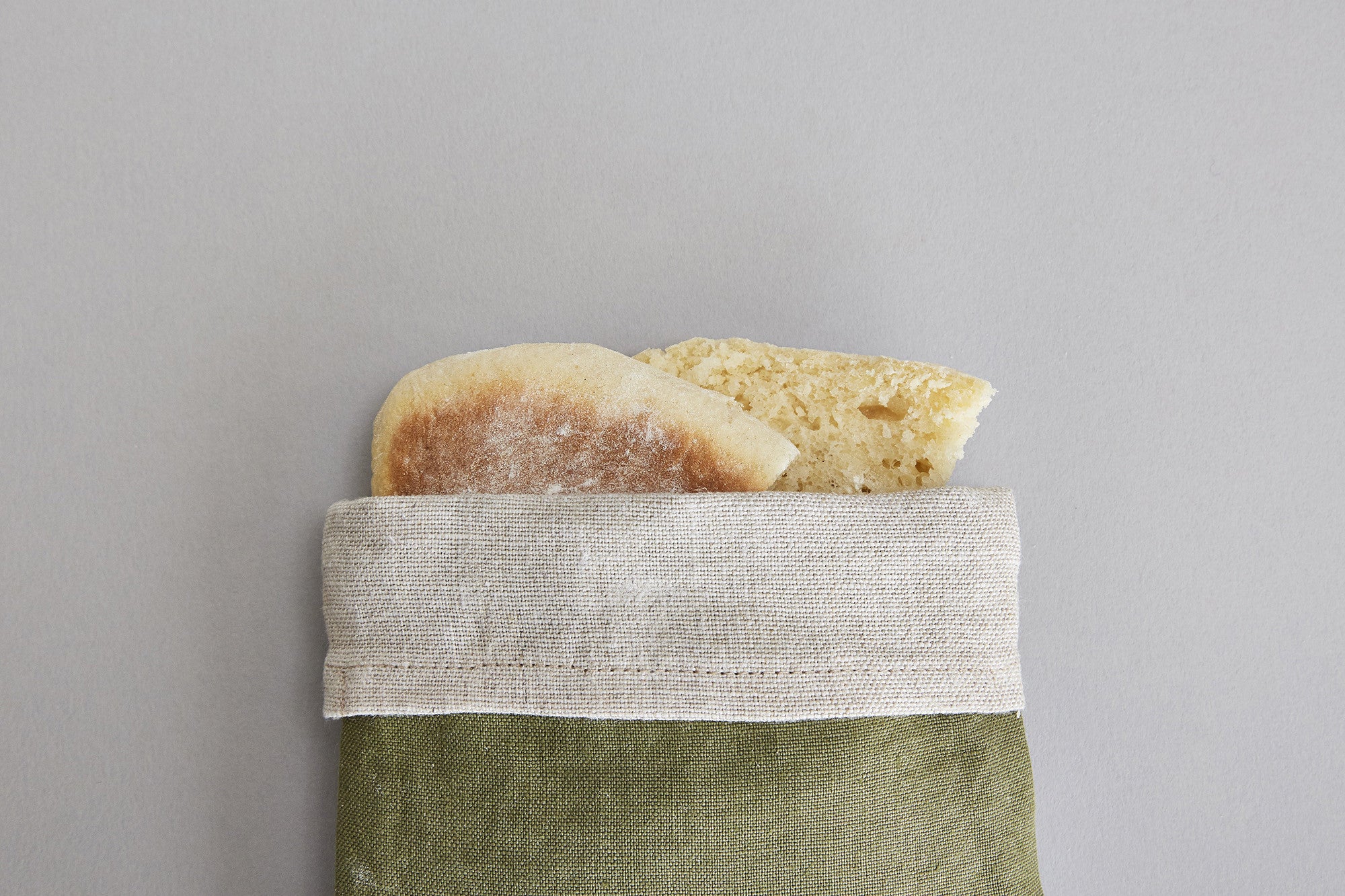 Small Bread Bag
100% pure Irish Linen bread bag for one individual serving. 
Dimensions: 150mm x 160mm
Colour variations: oatmeal+green, red+grey
Care: Machine wash at 30 degrees or hand wash in warm soapy water. Never tumble dry. Iron damp.
The
 'B' by Bricolage range of Bread Bags and Cutlery Holders is ideal for special catering occasions. 
Please contact me directly if you
 would like to discuss a commission or wholesale order from the range, for larger events such as weddings or other public dining occasions.