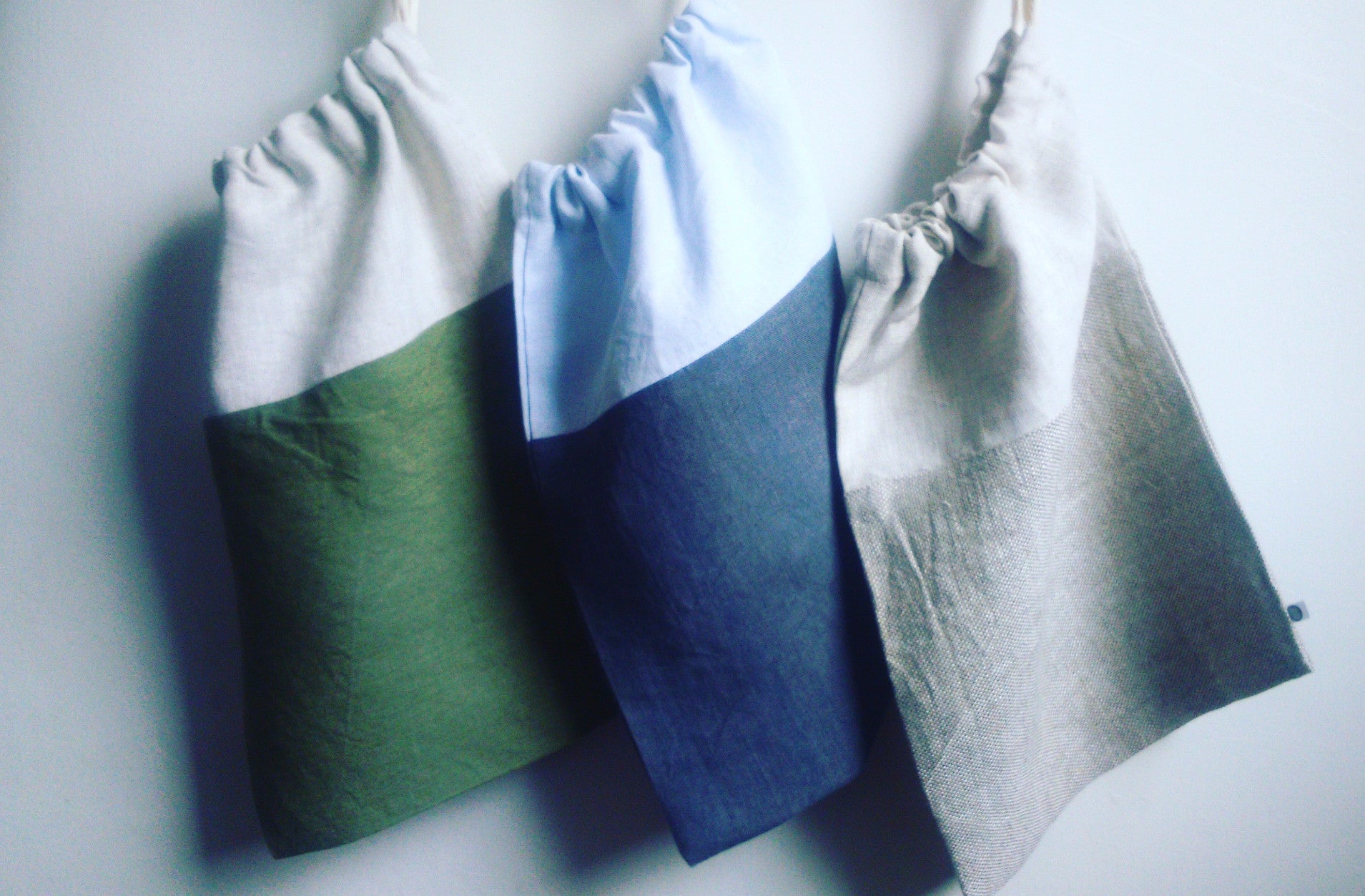 Drawstring Bread Bag
100% pure Irish Linen bag designed to hold or store a standard Sourdough loaf. Two-tone colour design. Cotton drawstring top. Suitable for any other bread types also.
Dimensions: 290mm wide x 390mm long
Colour variations: oatmeal+green, Derrylane blue+grey, oatmeal
Care: Machine wash at 30 degrees or hand wash in warm soapy water. Never tumble dry. Iron damp.
One of the beauties of the breadbags is that they are hand made, and often made in batches. However, we will endeavour to dispatch items as soon as you order. If there might be a small wait, we will of course let you know!