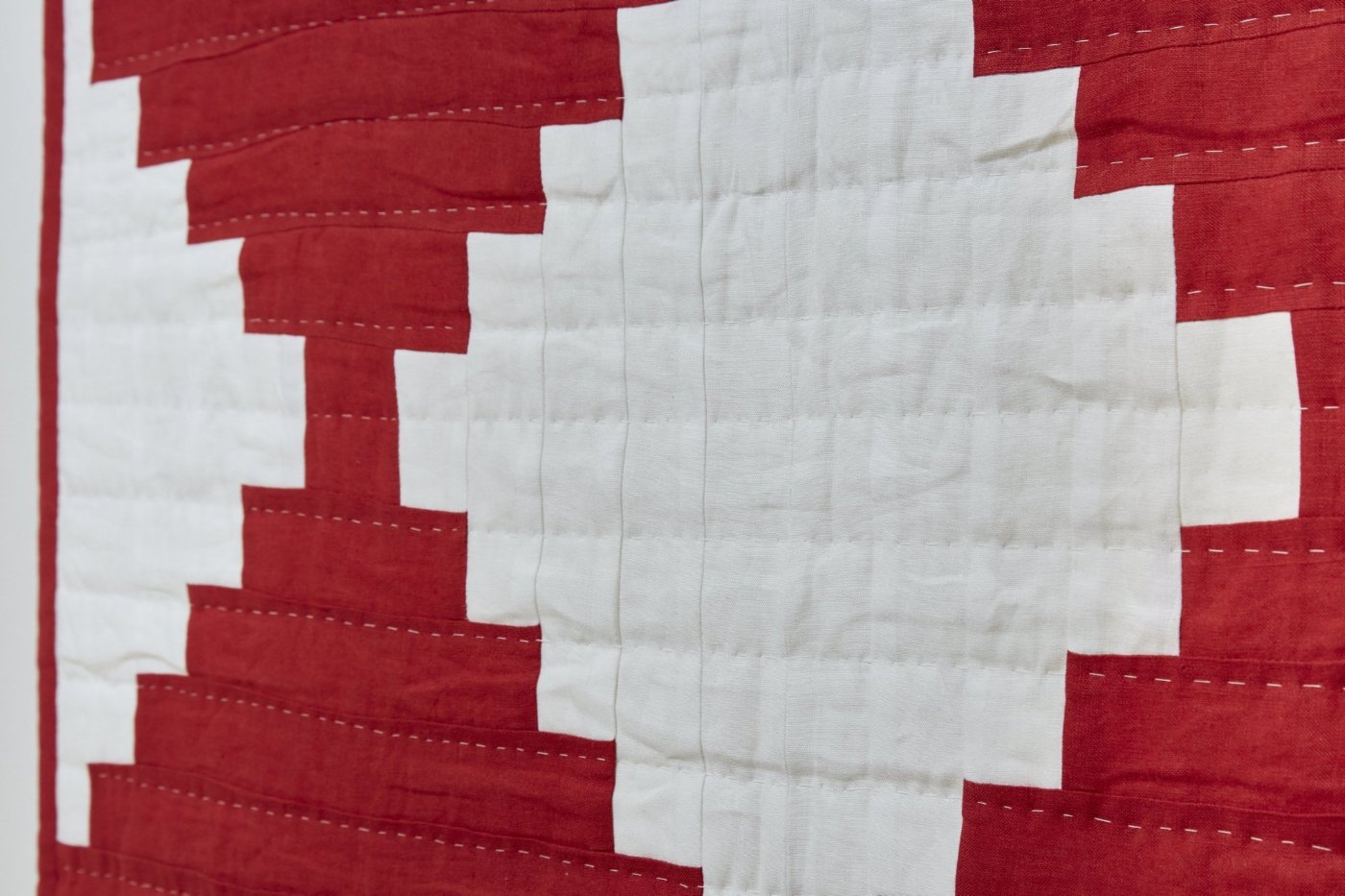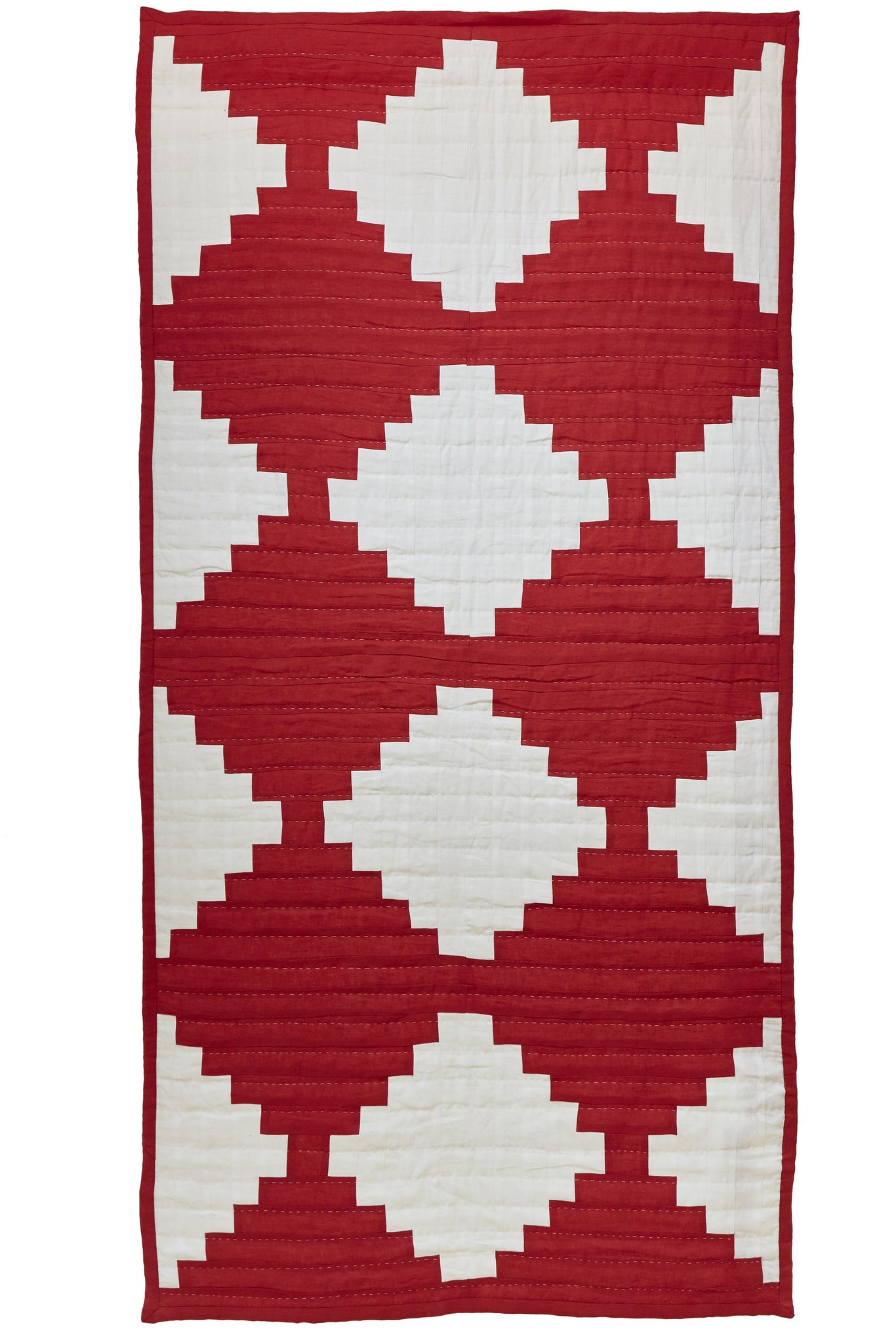 Antrim Red Quilt
This quilt is a variation on a traditional Log Cabin quilt pattern. It has been modified from a quilt pattern documented in the 1800s, from a townland close to Ballycastle, Co. Antrim where I grew up. I have updated the hand quilting method so the stitching is celebrated rather than concealed (as in traditional methods). The pattern is contemporary and strong in its use of 'turkey red' and white contrasting colour.
Dimensions: 1.5m x 1.8m
'Turkey red' & white Irish linen front & backing. Comes with its own bespoke linen storage bag.
100% Irish Linen with cotton inner wadding and linen binding. Entirely hand quilted using cotton quilting thread.
Staged payment options available, just contact me for details.