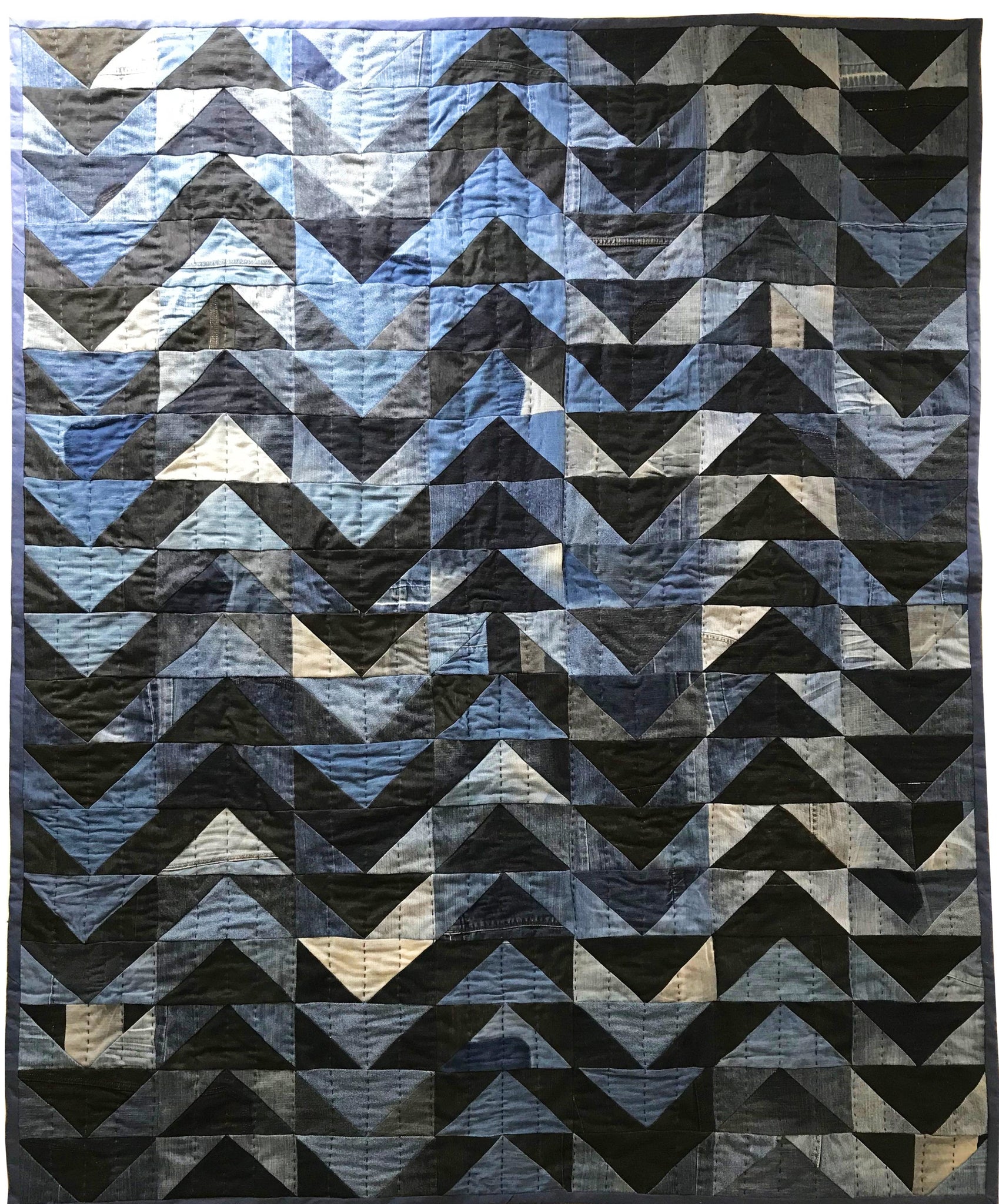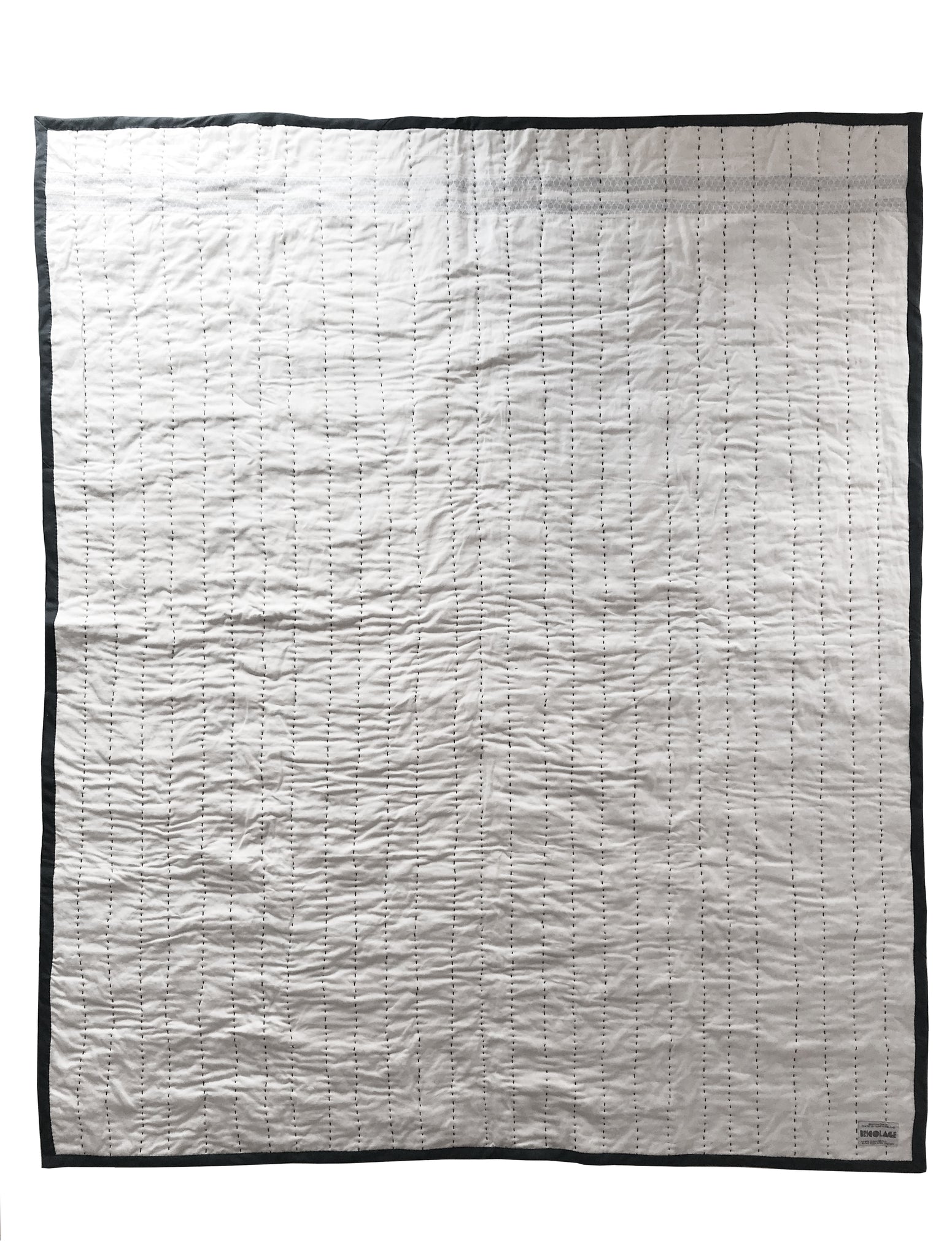 Heidi's Quilt
 As the name suggests, this quilt was made especially for Heidi.
Heidi is a true pillar of the community here and owns the Health Shop "Iona" here in Holywood. She has helped me enormously when setting up Bricolage. Sooo, as a fellow jean-wearer (almost 99.9% of the time!) I made this quilt out of Heidi's jeans. I did have to bide my time to wait for her small jeans, but as a friend said "She is small but she is mighty!" You can see the story here.

The back is pieced using an embroidered cotton sheet which Heidi remembers from her childhood. Indeed her own mother was an accomplished seamstress so using the sheet meant alot. Top and back are machine pieced. The quilt contains 100% cotton wadding and is hand finished with double-edged blue cotton binding. It has been hand quilted using Japanese sashiko quilting cotton thread. Comes with its own bespoke linen presentation bag. 

Dimensions 1.8 x 2.1m
Similar can be made to commission in varying sizes.
Staged payment options are available, just contact me for details.