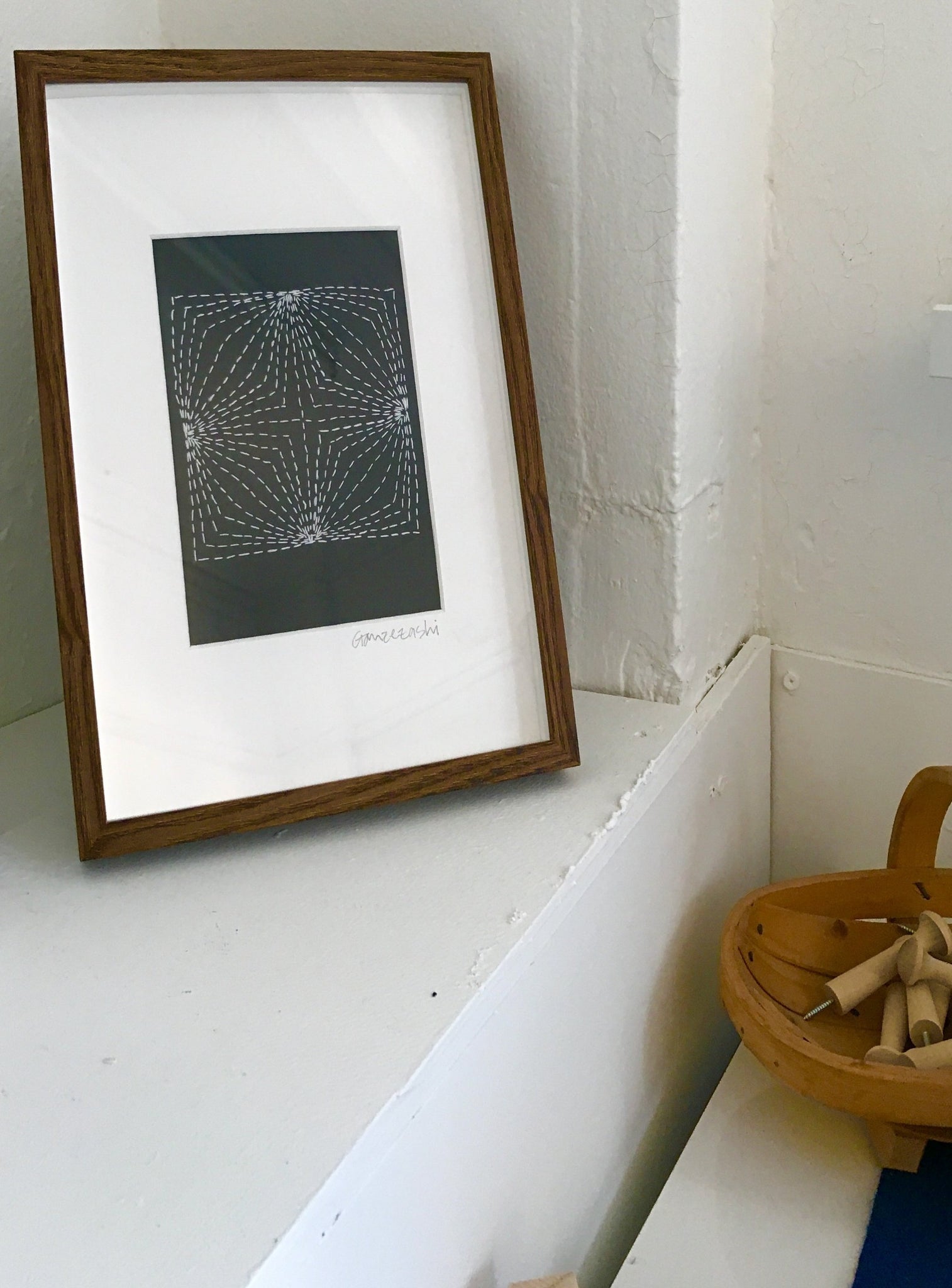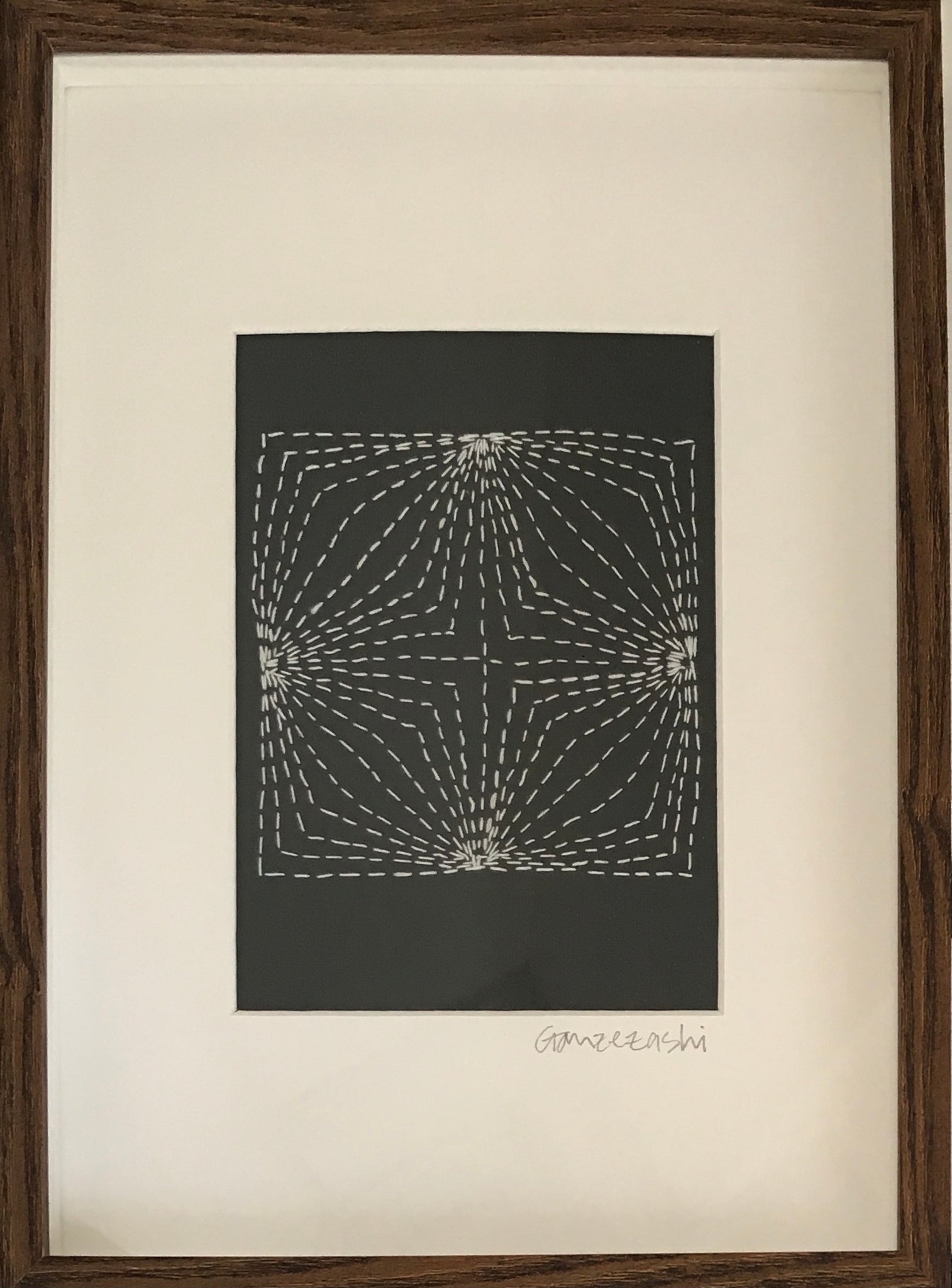 Ganzezashi
This piece is based on the Japanese sashiko tradition of stitching.  'Ganzezashi' or 'sea urchin' pattern is the main decorative pattern used on one of the islands in northern Japan.
White cotton thread hand stitched on dark blue Irish linen.
Frame: 230mm x 320mm x 30mm

Finish: Timber frame finish.