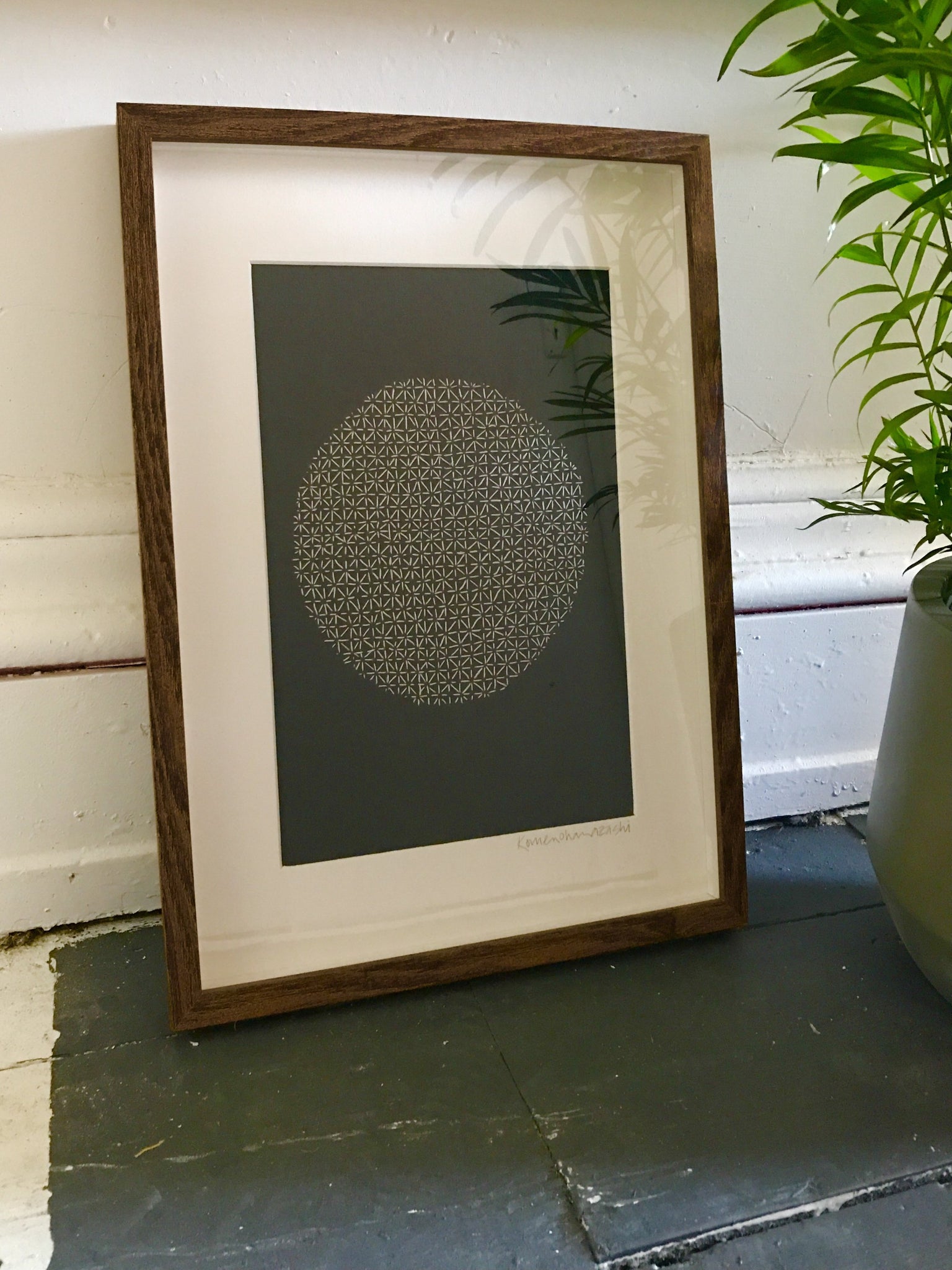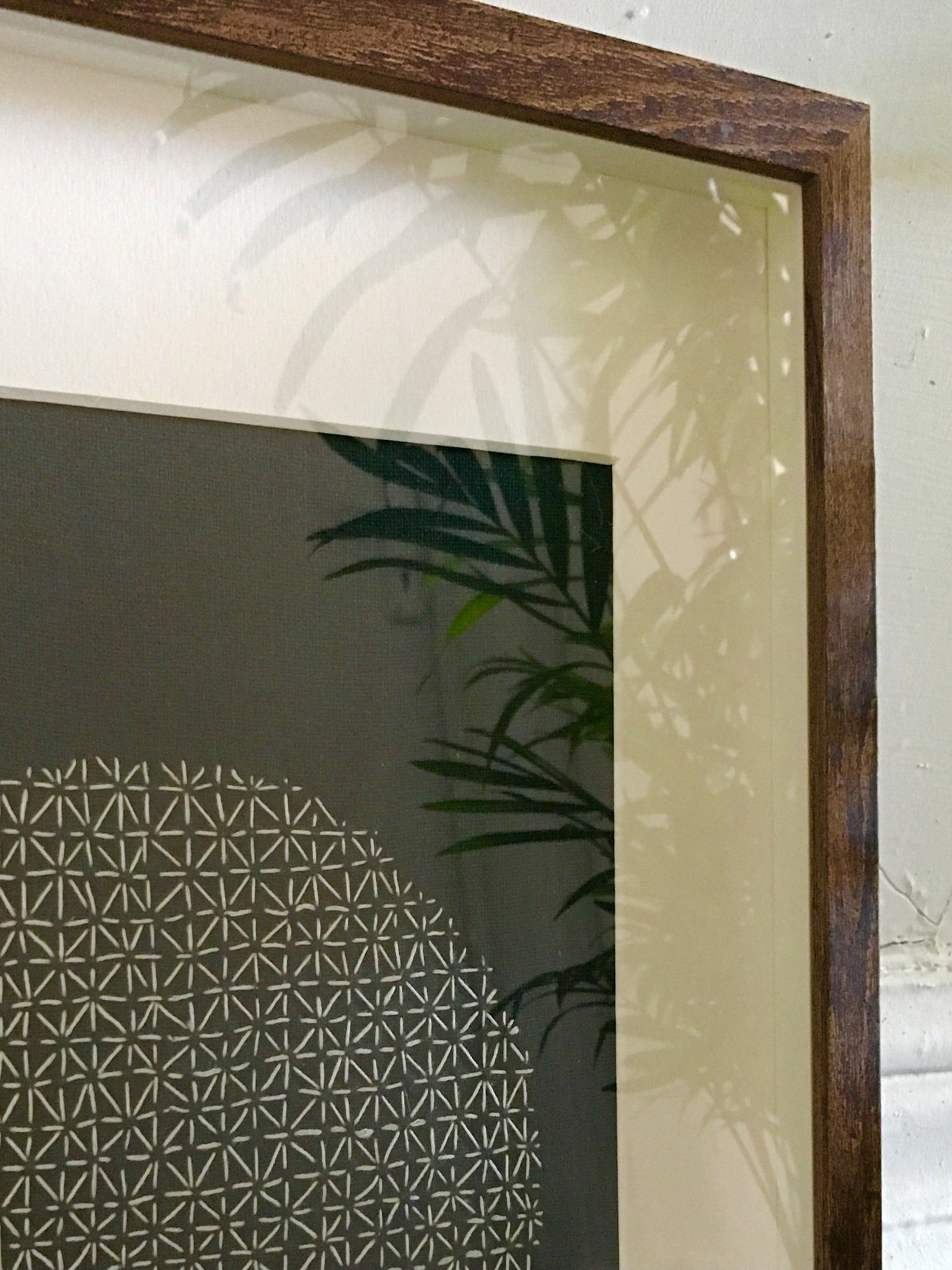 Rice Stitch
This piece draws inspiration from the Japanese sashiko tradition of stitching.  'Komenohanazashi' or 'rice flower stitch' pattern might be stitched to bring prosperity to a rural worker or farmer.
The Irish linen is named 'Spessart Green' after the forest in Germany close to where the German linen weaver grew up, before moving to Ireland.
White cotton thread hand stitched on dark green Irish linen.
Frame: 320mm x 420mm x 30mm
Finish: Timber frame finish.
Please note these are made in batches but I'll always aim to deliver promptly!