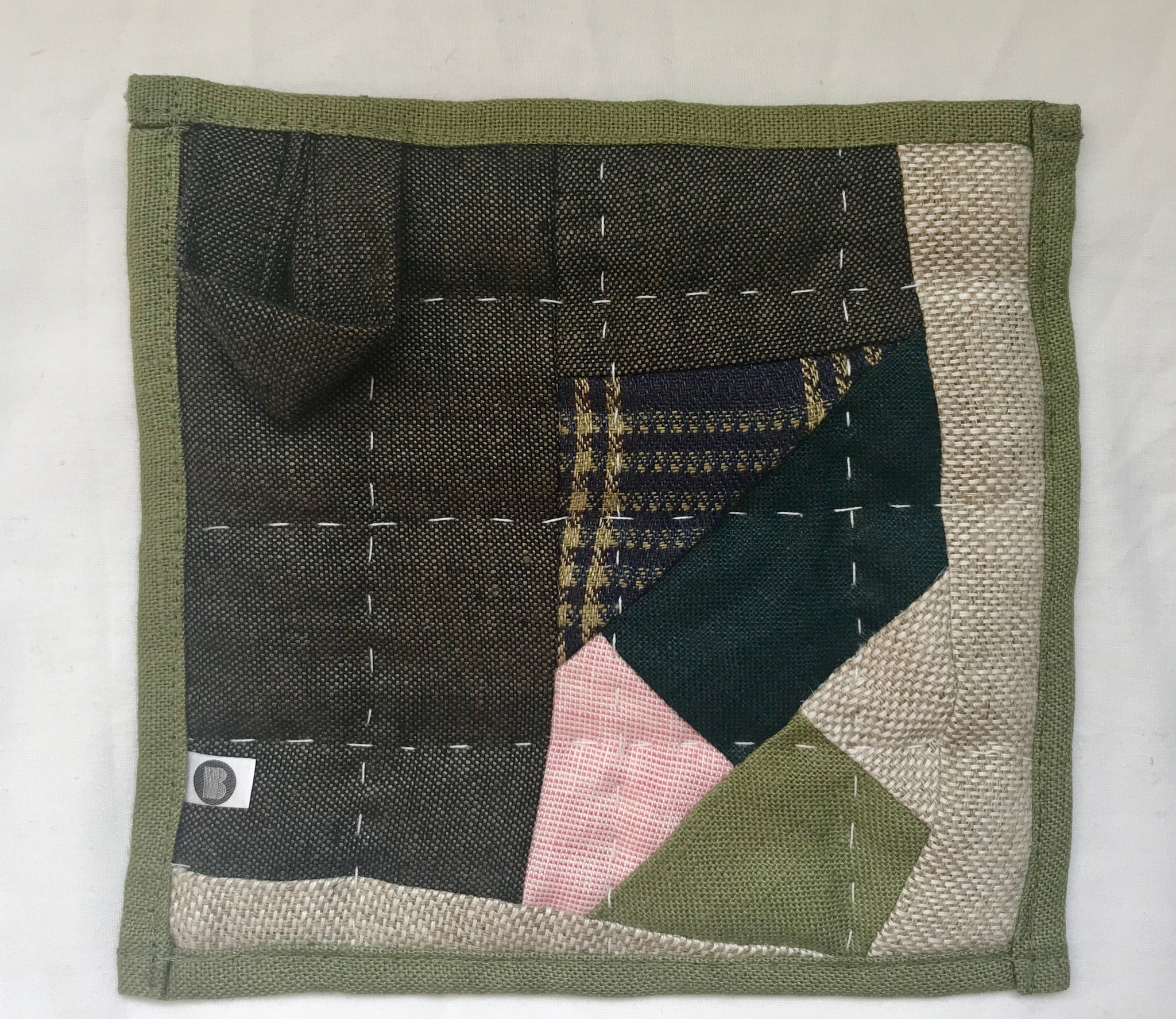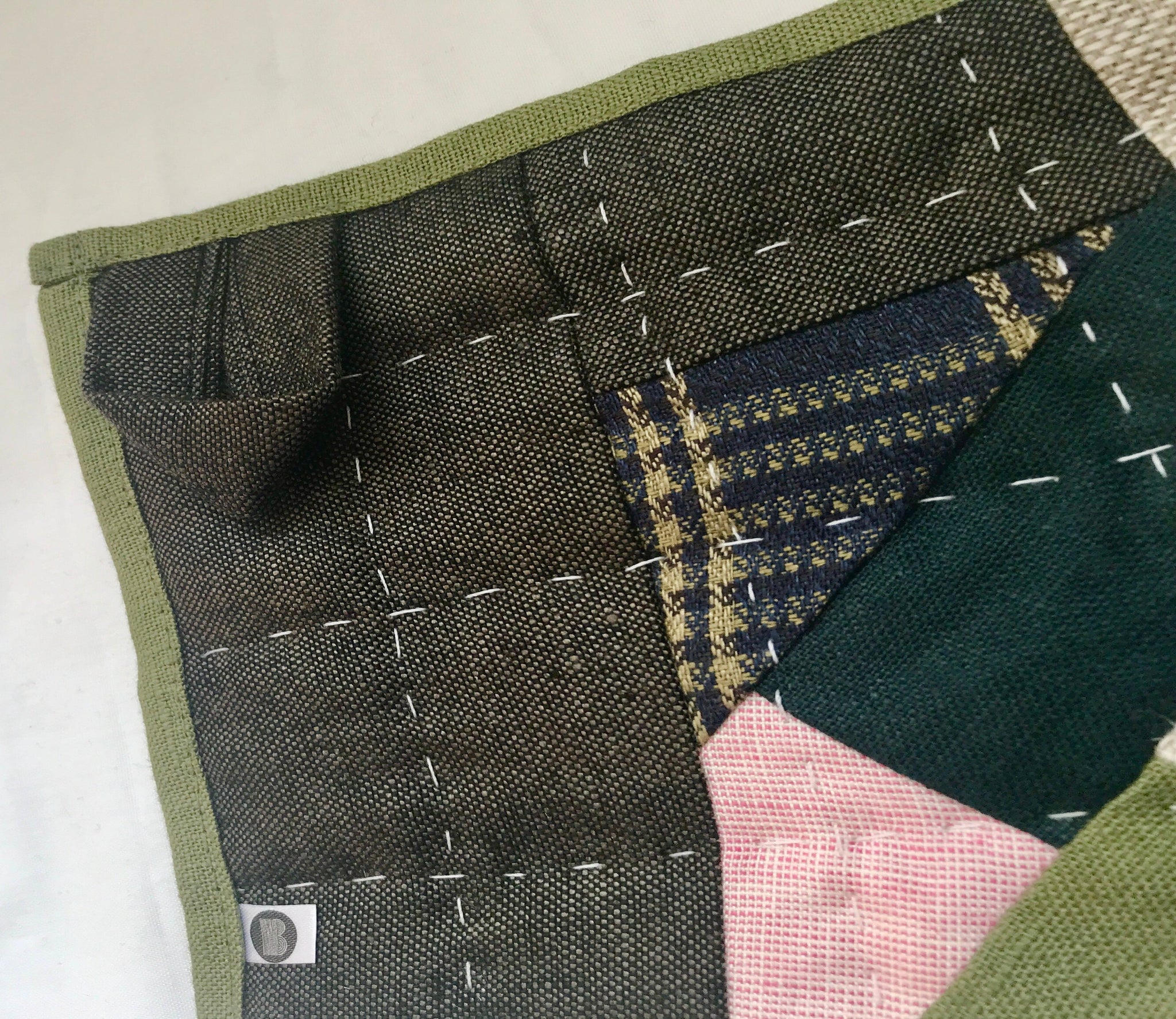 Green + Brown Pot Holder
Nothing gets wasted in these parts! These little pot holders are made from quilt offcuts, sandwiched together with three layers of cotton wadding in the middle (to give you extra protection from those hot pot handles).
100% pure Irish Linen front + back. Handquilted with strong cotton thread. Machine stitched, double-layered linen binding. 

Dimensions: 180mm x 180mm
Colour variations: each holder is a unique colour combination.
Care: Machine wash at 30 degrees or hand wash in warm soapy water. Never tumble dry. Iron damp